The Analog Oscillator you can rely on. Flexible, warm and rich in harmonics.
ONA can work as an Audio Oscillator or as a Low Frequency Modulator. It provides control over all its parameters, making it a versatile, deep and easy-to-use oscillator.
Give shape to your ideas.
Thanks to its triangle-core oscillator and wave shapers you can choose between a big palette of output waveforms.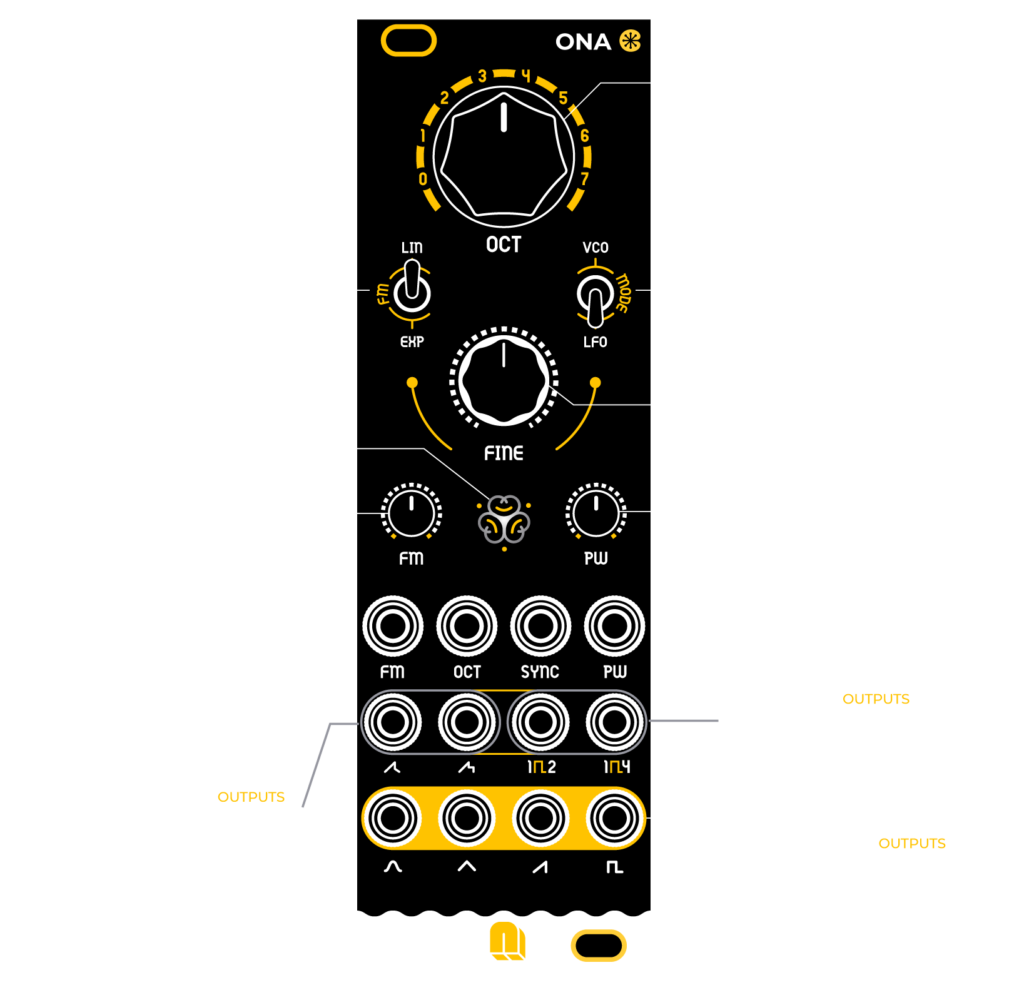 Specifications
Dimensions 8HP – 40×128,5mm
Current 50 mA +12V / 30 mA -12V / 0 mA +5V
Output Signals ±5V
Impedance Input 10k – Output 10k
Materials PCB and Panel – FR4 1,6mm
Depth 20mm – Skiff friendly
Get to its technical features, functions and how it works.
Click to hear how a basic sequence changes as it goes through ONA's different waveforms.
Listen to the track used in our campaign and check out ONA's performance.